Snail Mail
PO Box 393 | Kennett Square, PA 19348
Call Us
Tel: 6 1 0 - 8 6 9 - 2 5 0 0
Fax: 6 1 0 - 8 6 9 - 0 7 0 3
Email
Get in Touch
Fulfillment of your printing and promotional needs is just a simple click or phone call away. Xpert Printing offers exceptional service to local and national clients by providing a comprehensive website with thousands of products to choose from and years of experience creating a wide variety of printed materials.
Through email, phone or face to face meetings, we can take your initial concept and develop an action plan. We offer a network of top-notch printers, silk screeners, embroiderers plus design, proofing, mailing and delivery services. Place your idea in our hands and we'll deliver a completed project guaranteed to satisfy your needs.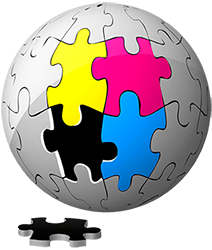 Our Reach
Let's face it, in this uber connected world, working with the best is easy. Between the office phone, cell access, email and instant messaging across the web, the distance in actual miles is no longer a road block to working with anyone.
With this in mind, send us your project outline and let Xpert Printing manage your marketing needs from start to finish. Our resources are vast, but our focus is only on you!